---
---
February Meeting: STAND UP AND BE COUNTED!
At our meeting on February 21, we will continue our attack on income inequality in Sunnyvale and Silicon Valley.  Our theme will be  "Stand Up And Be Counted." All of our committees will have met, and they will report on their efforts.
Craig Needham, one of the best civil trial lawyers of California, will be our speaker.  Craig is a dynamic lawyer.  For those of you old enough to recall The Rifleman television show, Craig looks like Chuck Conners.  He stands 6 feet 6 inches in height and has a powerful build.  He twice completed the Hawaii Ironman, and has bicycled across the United States.  He has been a lecturer at the University of Santa Clara School of Law and Lincoln Law School.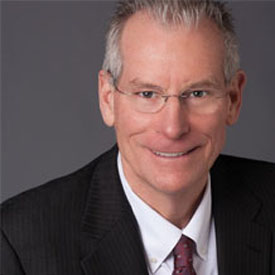 Craig will talk to us about the state of our California court system, how our access to the courts has been steadily decreasing, how this impacts income inequality, and what we can do to reverse the downward trend of our courts, the third branch of government.
You will see more details about the meeting shortly.
We encourage you to attend the Sunnyvale City Council Meeting on February 10.  It begins at 5 p.m.  Take advantage of the public comments periods to speak your mind.  Be your own advocate.  You  will find information about the meeting and the agenda here.
.February Meeting: STAND UP AND BE COUNTED!
2 pm to 4 pm,Saturday February 21st
---
Club Committees
DCS currently has six active committees:
Candidates Committee: Identifying potential candidates for Sunnyvale City Council and other offices in 2015. To join, contact candidatescommittee@sunnyvaledems.org.
Affordable Housing Committee: Developing a Club plan for addressing the lack of affordable housing in Sunnyvale and other income equality issues. To join, contact Anu Ganguly at anu_ganguly@yahoo.com.
Platform Committee: Working on aClub Platform to be used to as a basis for Club endorsements. To join the committee, contact Nancy Smith at ncsmith@gmail.com
By-Laws Committee: Making some needed changes to the Club By-laws. To join the committee, contact Nancy Smith at ncsmith@gmail.com
Membership Committee: Working to grow the Club membership. Among other activities, the committee is tabling at the Sunnyvale Farmers Market on Saturday mornings to raise awareness of the Club. We need volunteers to join us and talk to interested Sunnyvale residents about the Club. To join the committee, volunteer or contribute ideas contact Mike Serrone at mikeserrone@comcast.net.
Hospitality Committee: Providing refreshments and other activities for our Club meetings. To support the committee or to volunteer to bring snacks contact Marge Goka at margegoka@yahoo.com.
---